KBBN 95.3 FM Weekly Programs
Monday - Friday
Get Up and Go Breakfast Show
Broadcasted live Monday-Friday, 7:30 - 9:30 am
Airs on KCNI 1280 AM, www.KCNI1280.com , KBBN 95.3 FM, and www.KBBN.com
David Jay Birnie and Brent Apperson really enjoy bringing you the "Get Up & Go Breakfast Show" weekdays on KCNI and KBBN. The pair stray from the path of many morning drive time shock teams in radio avoiding outrageous and often offensive format. Instead, they prefer simple observations from the unique perspective of Small Town, U.S.A. The show is meant to be thought provoking, often comical, and occasionally sentimental. Many of the area businesses are featured each day, highlighting their products and services.
---
Airs on KBBN 95.3 FM - Sunday 10:00 am to Noon
Repeats Monday & Tuesdays 1:00 pm to 2:00 pm
---
Airs on KBBN 95.3 FM - Monday-Friday 10:00 am to 11:00 am
---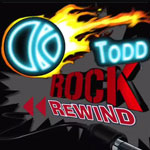 KTODD Rock Rewind
Airs on KBBN 95.3 FM - Wednesday & Thursday 1:00 pm to 2:00 pm
---
Airs on KBBN 95.3 FM
Friday 1:00 pm
---
Saturday
Airs on KBBN 95.3 FM
Saturday at 8pm
---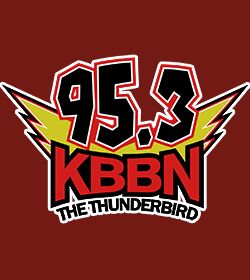 KBBN News Schedule
Top of every hour
Weather Eye Forecast
Top of every hour
Local News
7:10 am
12:10 pm
5:10 pm
Regional News
7:15 am
12:15 pm
5:15 pm
Sports Local/Regional/National
7:20 am
12:20 pm
5:20 pm
7:25 am
12:25 pm
5:25 pm
Brownfield Farm Breaks
10:05 am
11:05 am
2:05 pm
4:05 pm
For more news go to Sandhillsexpress.com
KBBN 95.3 FM/ KBBN.COM are your connection for high school and Husker sports! Listen for live coverage through all sports seasons.